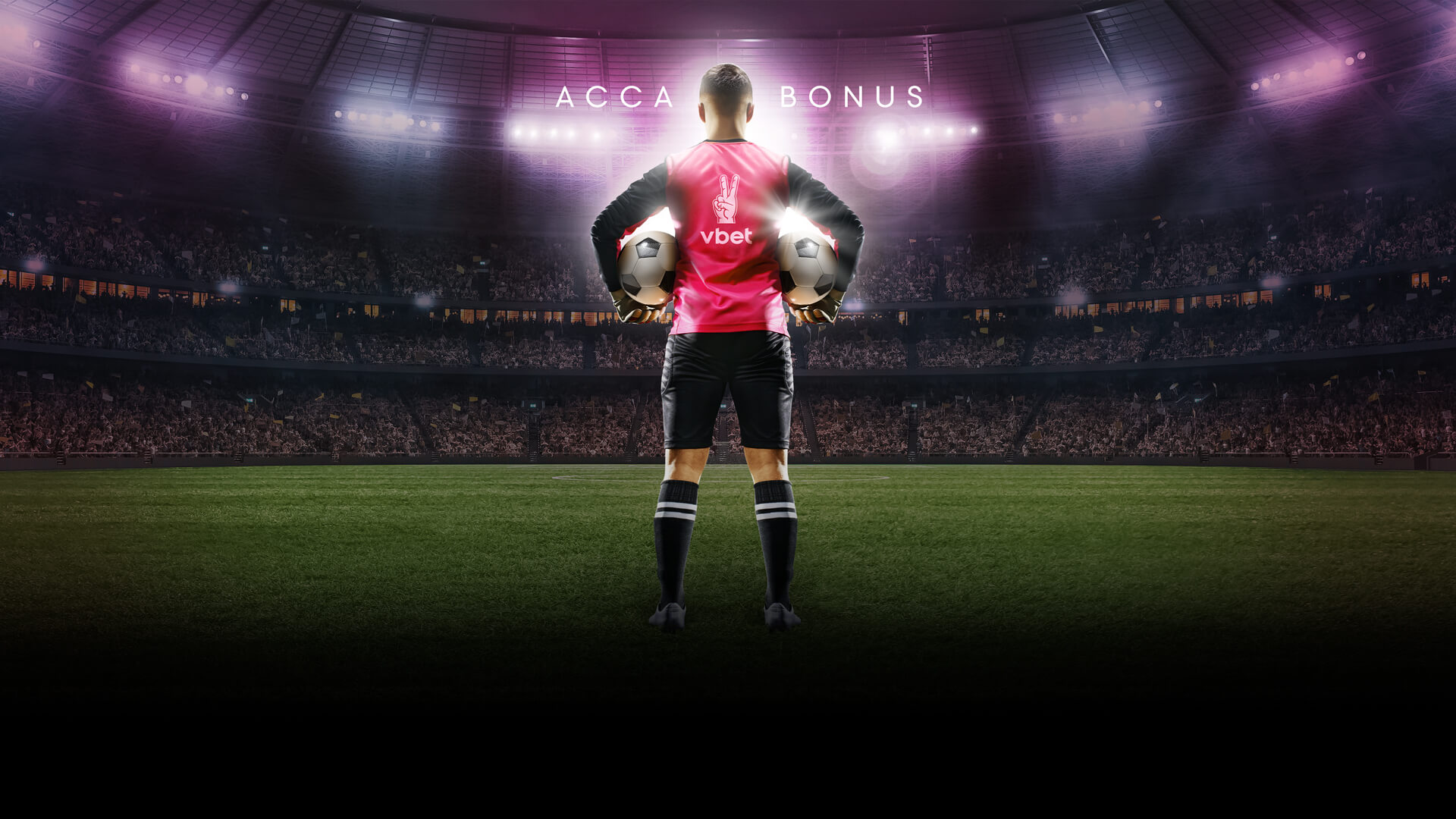 GET UP TO 100% EXTRA CASH  FOR MULTIPLE BETS
Come around to get up to 100% extra Cash if your multiple bets win!
Place a minimum three-selection Multiple bet.
Minimum odds per selection – 1.3
Win your qualifying Multiple bet and automatically boost your extra bonus by up to 100% of your net win.
Bonus Amount Per Selections
Number of Selections

Extra Cash Bonus

3

3%

4

5%

5

10%

6

15%

7

20%

8

25%

9

30%

10

35%

11

40%

12-13

45%

14-17

50%

18-19

70%

20

and more

100%
*The Cash Bonus is transferred to your account with your win.
Your Bonus will be calculated according to the example below
If you placed a 5-leg and GHS 150 multiple bet with min 1.3 odds per leg and the total betslip odds is 10, your winning is boosted by 10% in CASH.
You will win GHS 1500 + GHS 135 of Acca CASH bonus: Win (GHS 150 x 10 = GHS 1500) + Acca CASH bonus: ((GHS 1500-GHS 150) x 10% = GHS 135) = GHS 1635 total win.
This offer is valid for all players who place qualifying bets.
If not all selections in the betslip meet the Promotion's terms (odds less than 1.3), the bonus will be calculated for the number of qualifying selections in the betslip. For example, a bet with 6 selections contains 1 selection with odds of less than 1.3. The bonus for this bet will match the bonus for a 5-selection bet. If there are 3 selections in the betslip, one of which has odds of less than 1.3, such a bet will not qualify.
Bets placed with free bets do not participate in this promotion.
This promotion offer is valid only for Multiple bets.
The offer does not work for bets that have applied the Profit Booster feature.
Bets that have applied the EditBet feature are not calculated due to changes made with EditBet.
In case 1 selection is under min odd (including the voids), the bet is downgraded to - 1 selection.
If any selection odds is lower than the minimum qualifying odds or is cancelled, postponed, voided, or calculated with the odds of 1, the bet is demoted by 1 selection. For example: if 1 selection out of 13 is cancelled, the winning will be demoted to the category of 12 selections.
Your cash bonus will be calculated automatically with the win of the bet.
Each Player participating in this promotion approves to have read and agreed to these Terms and Conditions.
In the case of technical problems, VBET reserves the right to withhold the winning.
VBET reserves the right to modify, cancel, suspend, or terminate this promotion at any time and to cancel any bet if the Player uses prohibited gaming methods.
Pinnacle Sportsbook bets do not participate in the current promotion.
The VBET General Terms and Conditions apply.